It's no secret that Gary Valenciano, or simply Gary V, has his share of health problems. That said, he has to make doubly sure that he and his family are protected. He's diabetic. We're now in the middle of the COVID-19 pandemic wherein diabetics are more at risk for catching the dreaded disease. Health is now a top priority for most Filipinos.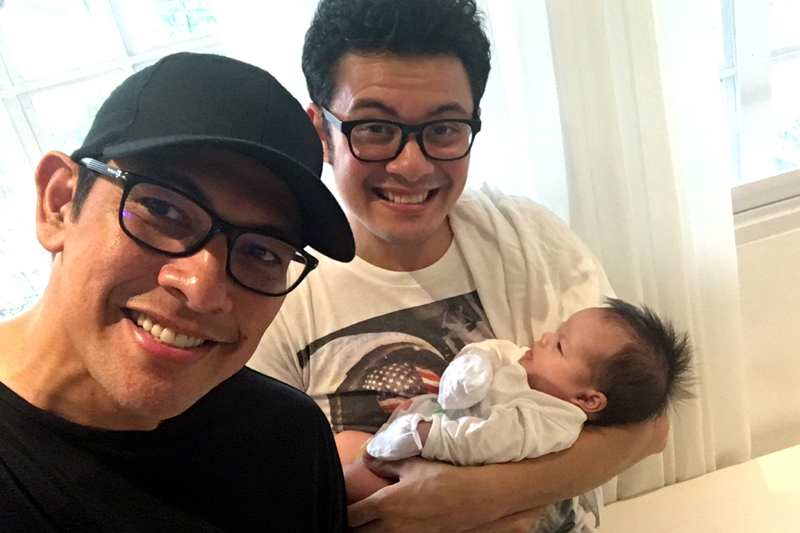 In an online event held for the media earlier today, AIA Philam Life tapped its protection ambassadors Gary Valenciano, his son Paolo Valenciano and wife Sam Valenciano, to share their personal
stories of protection. They stressed how crucial being protected is as well as the importance of passing on the legacy of protection to the younger generation. Of course, this is only possible if all the bases are covered. That's where AIA Philam Life's Protection Trinity comes in. The Protection Trinity is designed to help address the basic protection needs of Filipinos: life, critical illness, and medical expenses.
AIA Critical Protect 100 was launched in 2019, providing coverage from 100 critical illnesses,
from age 0 to 100. Within the same year, AIA All-In-One was introduced. It's an affordable non-participating whole life insurance plan which provides financial protection from death, accident, disability, and critical illness. It offers comprehensive and guaranteed protection benefit against risks (including natural calamities and riding public transportation) that may be experienced now or in the future.
Last year, the trinity was completed with the launch of AIA Med-Assist, designed to help manage the financial burden of Filipino families due to unexpected medical expenses. AIA Med-
Assist bridges the expense gap between HMO and life insurance coverage to ensure savings remain untouched despite hospital confinement of more than 12 hours.
To further strengthen its Protection Trinity portfolio, AIA Philam Life recently launched the
newest addition, AIA Health Cover, a peso-denominated variable life insurance plan which provides all-around health and critical illness protection. Tennyson Paras, AIA Philam Life Head
of Products, explains, "In developing AIA Health Cover that offers comprehensive health and
protection benefits, we give Filipinos a product that can cover them in case they are diagnosed
with any of the 91 critical illnesses or get benefits like a daily allowance if they are hospitalized
for at least 24 hours."
With the pandemic making more and more people realize the importance of protection, AIA Philam Life is making sure that they have the best and most complete suite of products to meet that need. Thus they can help Filipinos live Healthier, Longer and Better Lives.
Know more about AIA Health Cover and AIA Philam Life's protection products by visiting the
AIA Philam Life website at philamlife.com or Philam Life Facebook Page. You can also email philamlife@aia.com or call (02)8528-2000.
Like this post? Subscribe to this blog by clicking HERE.
Let's stay connected: