These days, it's inevitable for most people to have to use mobile internet. It all has to do with being more efficient while on the go. If you can go online during your daily commute and you're stuck in traffic, you can do a lot of things. You can shop online, schedule courier pick-ups and deliveries, do bank transactions, read up on the latest news, and even talk to people at less than the cost of a phone call. Now what if you can do all these things and more for FREE?
I'd like to introduce you to my latest discovery… Freenet. Freenet is an app that provides FREE access to partner sites and apps. I'm dependent on a lot of apps. Free access to some of them would surely help me save on mobile data costs!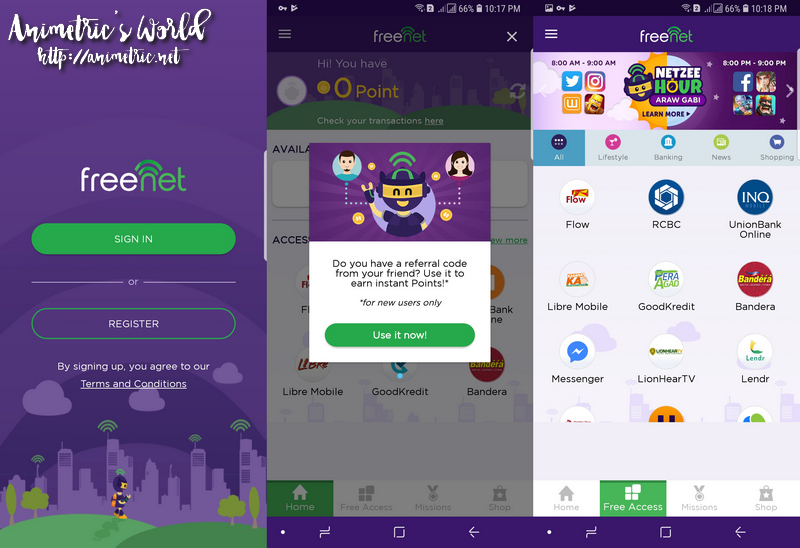 Getting started with Freenet is really easy. Simply download the Freenet app from either Google Play or the App Store. Then register for a free account. After you're logged in, you can see all the apps and sites you can access for free.
Freenet will prompt you to turn on free access so you can save on your mobile data costs.
There are a lot of useful sites and apps you can access for free. My favorites are PayMaya, Messenger, and Shopee. I use these apps on a regular basis so it's a really big deal for me to be able to access them for free.
Anyhow, I click on the Messenger icon from the Freenet app selection screen.
What do you know, using Messenger on Freenet is just like using it with mobile data or wifi. There are no irritating frames or pop ups or layover graphics. It's just Messenger — you can now chat with your contacts undisturbed!
Here's the Lazada app.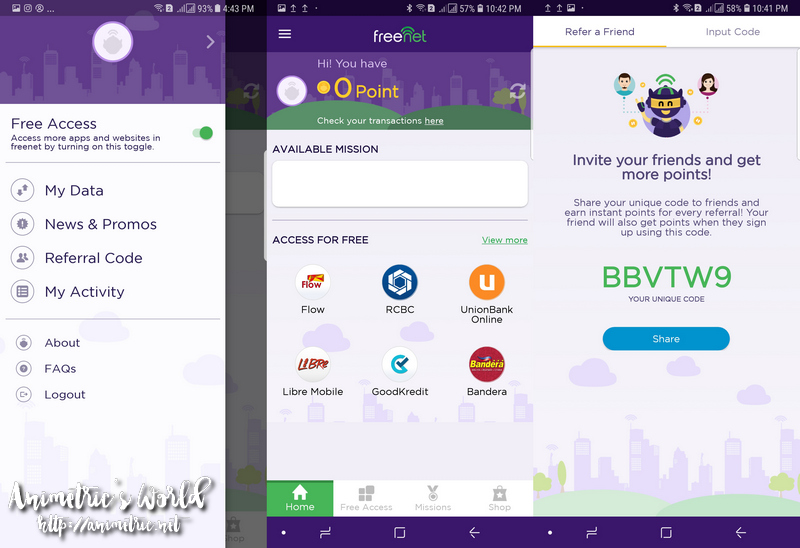 But wait, there's more! Using Freenet also lets you earn points. There's a Refer a Friend program where you're given a referral code to let you instantly earn bonus points. Want some instant points? Simply click "Referral Code" from the menu and go to Input Code and type in BBVTW9 (my code) and get points. Once you set up your Freenet account, you will also get your own unique code. Use your code to invite friends — you all earn points when they register for Freenet.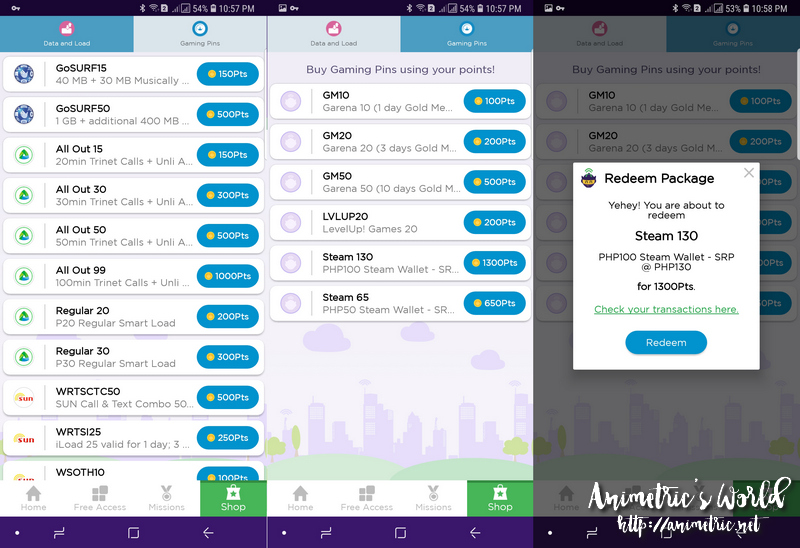 You can redeem your points for cellphone load or gaming pins, just click on the Shop tab. For example, 300 points can be exchanged for P30 regular SMART load. As you can see, there are other telco options aside from SMART. Points can also be used for gaming top-ups from Garena, LevelUp!, and Steam.
With all these perks and zero cash out, there's really no reason not to register for a Freenet account. 🙂
For more information, go to http://www.thefreenet.com.
Like this post? Subscribe to this blog by clicking HERE.
Let's stay connected: