We celebrate every occasion with food — the more the merrier. Naturally, when our daughter graduated a little over a week ago, we decided to have her graduation lunch at Four Seasons Buffet and Hot Pot.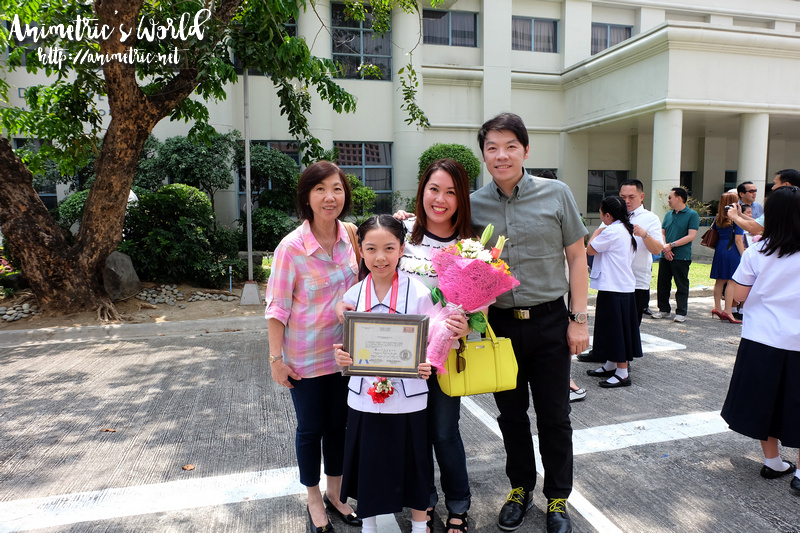 She moves on to middle school next school year. We officially have no more kids in grade school… how time flies.
I didn't really ask if Four Seasons Buffet and Hot Pot was having a graduation promo but there was actually one ongoing when we went! Graduates of 2016 get to eat for FREE if each one is accompanied by 3 full paying adults (3 for 1). We went to fetch our son after the ceremony so our graduate actually had 4 people with her for lunch lol! Anyway to avail of this promo, all you have to do is present either a diploma, grad pic, or school graduation program with the graduate's name on it. This promo is available both lunch and dinner on weekdays, weekends, and holidays until May 31, 2016.
I seriously love Four Seasons Buffet and Hot Pot. It's got the best of both worlds — all the Hot Pot soup bases and ingredients I want plus the best buffet dishes Vikings (Four Seasons IS Vikings' sister restaurant) has to offer.
There are easily over a hundred things you can put in your Hot Pot at Four Seasons Buffet and Hot Pot. Veggies, seafood, meat, balls (fishballs, squidballs, meatballs… you name it!), dumplings, tofu (spinach tofu, carrot tofu, sesame tofu, etc.) and a whole lot more.
They have several kinds of meat but I always go for the thinly sliced beef. I order 5 trays of it to start off our meal lol.
These Mozzarella Balls are my favorite balls. They're firm and chewy outside but inside…
They are filled with gooey mozzarella cheese! I cooked them in my favorite sukiyaki broth that's why they're kind of golden brown.
These are the hot pot ingredients I filled my tray with to go with the beef and mozzarella balls. I also made a big bowl of dipping sauce from the gazillion sauce ingredients available at the buffet area.
I dropped them all into my sukiyaki broth. Yummy! I can just have this and be perfectly happy.
You can just take some salad in cups, pour in your preferred dressing, and toss.
Aside from Hot Pot they have stuff like tempura, sushi, roast beef, lechon, turkey, pasta, etc. Every kind of dish you can imagine you can probably find in Four Seasons' buffet area.
They call this The Graduate Meatballs, I don't know why… haha!
Desserts and drinks abound. There are cakes, cookies, frozen yogurt, ice cream, chocolate… and even uniquely Filipino goodies like Puto Bumbong, Bibingka, Bico, Sapin-Sapin, and more.
Aside from my favorite Puto Bumbong, I always get some Coffee Jelly.
Our graduate loves Four Seasons Buffet and Hot Pot too!
Four Seasons Buffet and Hot Pot Rates are as follows:
Adult Weekday Lunch P688* / Dinner P888*
Adult Weekends/Holiday Lunch & Dinner – P888*
Kids below 3 ft: FREE
Kids 3 ft – 4 ft Weekday Lunch P188* / Dinner P288*
Kids 3 ft – 4 ft Weekends/Holiday Lunch & Dinner P288*
Kids 4 ft – 4 ft 6″ Weekday Lunch P388* / Dinner P588*
Kids 4 ft – 4 ft 6″ Weekends/Holiday Lunch & Dinner P588*
*Prices are subject to 5% service charge.
Log on to http://www.fourseasonshotpot.com.ph/ to find the Four Seasons Buffet and Hot Pot branch nearest you!
Like this post? Subscribe to this blog by clicking HERE.
Let's stay connected: