I've loved Hello Kitty for as long as I can remember. As a kid, I'd go to Shoppesville every weekend and visit Sanrio (later known as Gift Gate) so I can get my Hello Kitty fix. My mom would buy me pencils, erasers, hankies, and other cute stuff. Then I would always get a giveaway after buying something. It was usually something small like a pencil cap. I loved those giveaways back in the early 80's. They were phased out some time later. Anyhow, when I got the invitation to the launch of Flossy x Hello Kitty, I was pretty excited. Hello Kitty will always be special to me. I'm so happy they told me to bring my daughter so I can share a part of my childhood with her.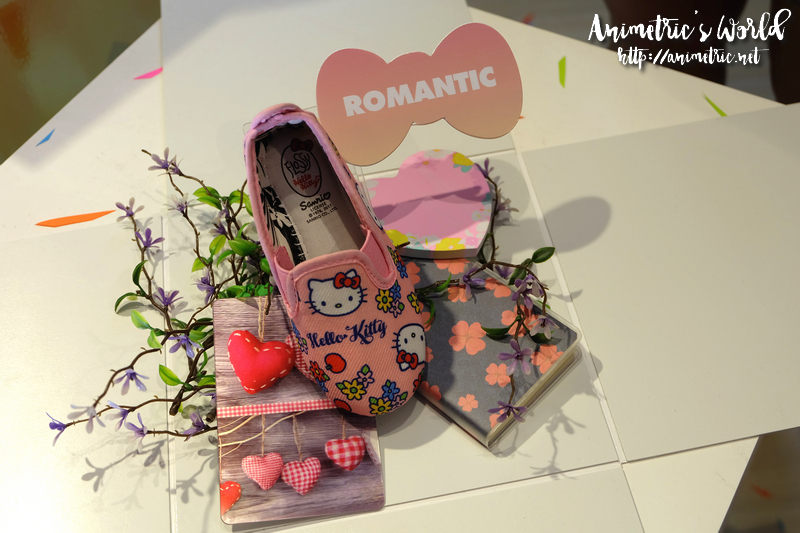 Just to give you a brief intro, Flossy is a Spanish brand of plimsolls. What is a plimsoll? It's footwear made of canvas with a rubber sole. Without further ado, let me take you through the Flossy x Hello Kitty Collection, starting with the Hello Kitty Multi (P1,490 for kids). This pink shoe has been dubbed as the romantic one in the collection. There are a total of 6 designs, 5 of which were showcased at the launch.
If you're more the traditional kind of girl, the Hello Kitty Classic (P2,490 adults / P1,490 kids) is for you.
The Hello Kitty Star (P2,490 adults / P1,490 kids) is a more playful take on the white plimsoll. This is actually my daughter's pick.
Personally I love the Hello Kitty Stripe (P2,490 adults / P1,490 kids). Too bad the largest size in the Flossy x Hello Kitty Collection is 38. I'm a 39. Their sizing runs a bit smaller than usual so I missed it by a hair. My daughter who is normally US size 3 is a 37 at Flossy.
If you're the more practical type, you might like the black Hello Kitty Neo (P2,490 adults / P1,490 kids). I say practical because this pair is the most low maintenance one of all since it's black.
Kid sizes range from 28 to 34. Size 36 onward is considered adult.
Hello Kitty was there to personally unveil all the designs.
After the big reveal, we were divided into groups for the Flossy x Hello Kitty styling challenge. We had to come up with the perfect outfit for the shoe we were assigned to. The "artsy" Hello Kitty Stripe was our shoe. We got to work with fashion pieces from Zalora for this activity. I got the idea of layering a sleeveless unicorn print top on a striped dress. Then we used 2 pop art clutches for accent.
The tricky part was actually getting those pieces off the racks and onto our SEATED mannequin. Yes, everyone got a regular standing mannequin but we had to get this one lol. I think I carried her at some point just so she could wear the dress and top.
But you know what? Our group actually won so it was all worth it! My daughter and I got teamed up with Karen of K-Zone Magazine. We won extra pairs of Flossy x Hello Kitty footwear and a cute stuffed toy! 😀
Thank you Flossy Footwear Philippines for having us! We had a really awesome time.
The Flossy x Hello Kitty Collection is available at Flossy boutiques in SM The Block, Trinoma, Eastwood Mall, SM Megamall, Glorietta, Alabang Town Center, Abreeza, plus select Bratpack and Res Toe Run Stores.
Like this post? Subscribe to this blog by clicking HERE.
Let's stay connected: