Christmas is the season for shopping. Unfortunately, most malls are so crowded that everything from parking to paying for your purchases involves lining up for a looooong time. Add that to the traffic and you've got yourself a lot of time wasted.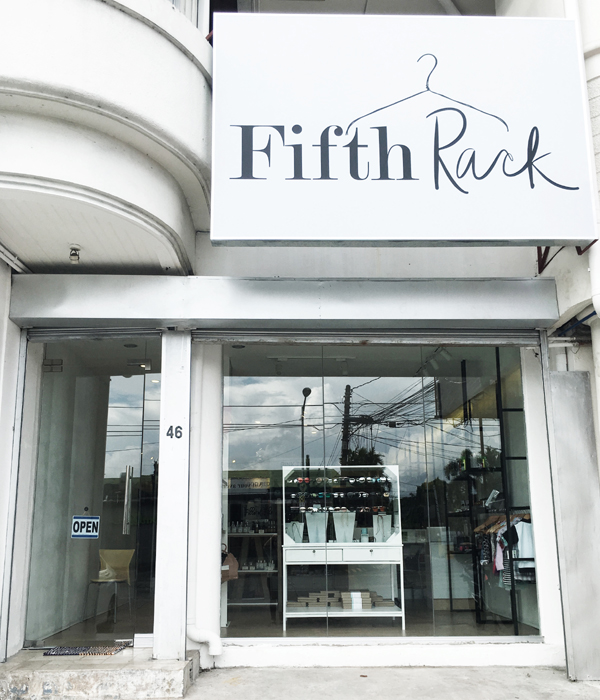 This is where standalone stores like Fifth Rack come in. Tucked away from the hustle and bustle of the big malls, you can browse and shop for gifts as well as personal stuff in peace. It's your alternative shopping destination if you don't want to have to fight your way through the heavy holiday crowd.
Fifth Rack is a fashion and lifestyle concept store which features brands from local entrepreneurs. Most are based online. Fifth Rack provides a physical venue where shoppers can experience their products.
Fifth Rack is a haven for carefully curated bazaar-based concepts as well. There are currently 35 brands, including Ornamento, Felicity, Fille et Fils, Lucid Clothing, and more.
Fifth Rack is open from Tuesday to Saturday from 11AM to 8PM. It is located at #46 Aguirre Avenue, BF Homes, Paranaque City.
Here are a few of my favorite finds! 🙂
For more information, follow @fifth_rack on Instagram. You can also email inquiry.merchantrack(at)gmail.com for inquiries.
Like this post? Subscribe to this blog by clicking HERE.
Let's stay connected: