Okay, this week is definitely looking showbiz-y… we started off with Toni Gonzaga for Samsung Champ DUOS and now we have another celebrity endorser in tow — Chef Marvin Agustin for Knorr Cubes! Yes folks, Marvin took up culinary studies and is now a full-fledged chef.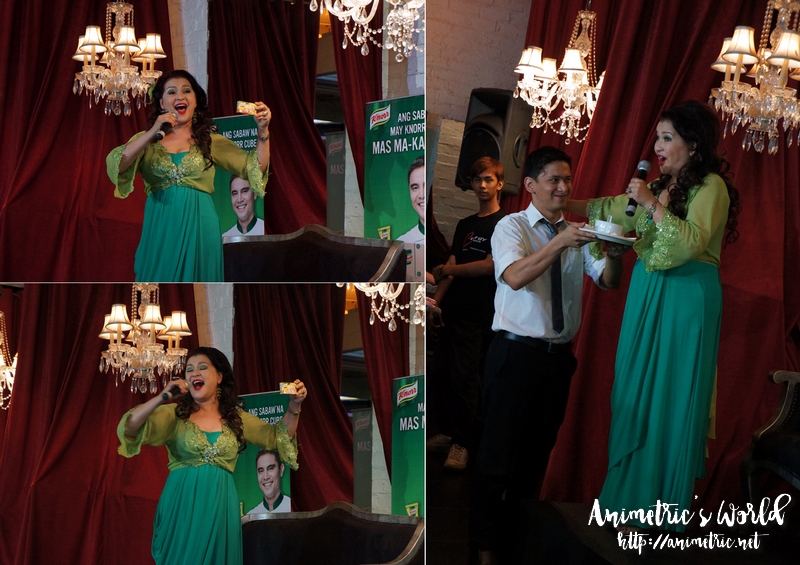 Prior to Chef Marvin's formal introduction as Knorr's brand ambassador for the Philippines, we were treated to an entertaining operatic performance by Pinky Marquez as Doña Nora (pronounced as Knorrah!). The song served to highlight the meatiness of soup made with Knorr cubes.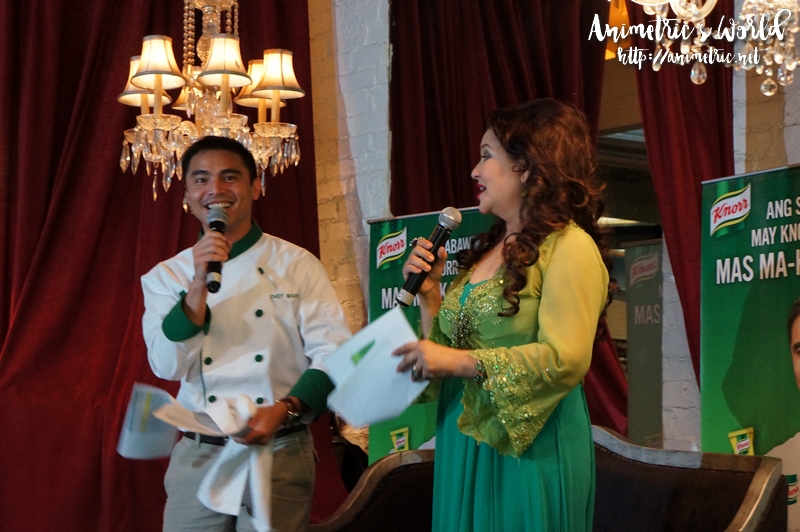 After the performance, Chef Marvin was ushered in. He will be joining 200 other chefs around the world in representing Knorr. He shared that his passion is really for cooking. 🙂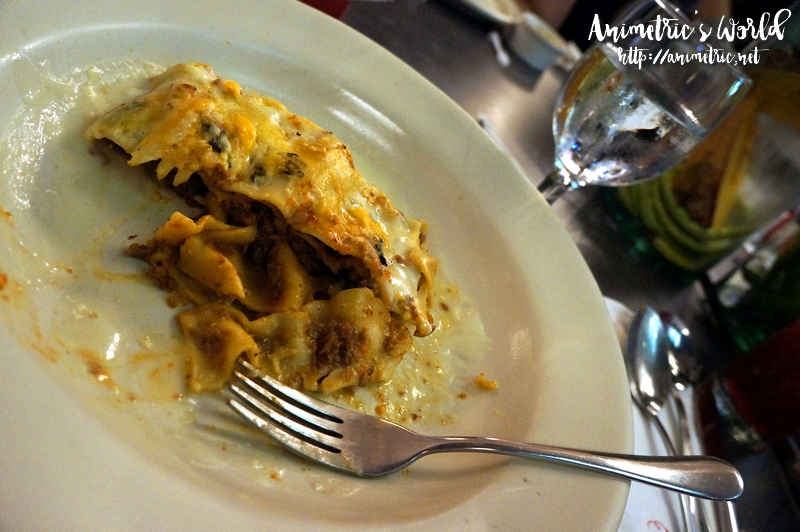 Ah, I had no idea that the sumptuous lunch we had at Marciano's that day was prepared by Chef Marvin himself, otherwise I would've photographed and chronicled everything! I only found out towards the end of the meal and so I could only take a picture of the lasagna. We had delicious oysters, a lovely mushroom duxelle on crostini, zesty salad, really tasty roasted chicken, and creme brulee. So yummy and satisfying! I was so surprised because I was never really impressed with what I've tried at his restaurants but wow, that lunch at Marciano's was something else!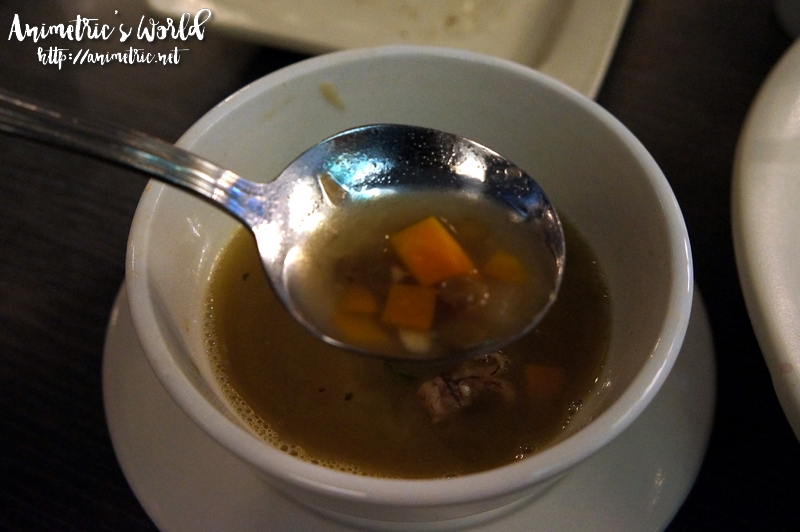 For the grand finale, we had Minestrone Soup which Chef Marvin cooked using Knorr Beef Cubes. It was good albeit a bit too salty for my tastes. Of course nothing beats natural beef broth but if you don't have the time, broth made from Knorr Cubes does admittedly taste meaty.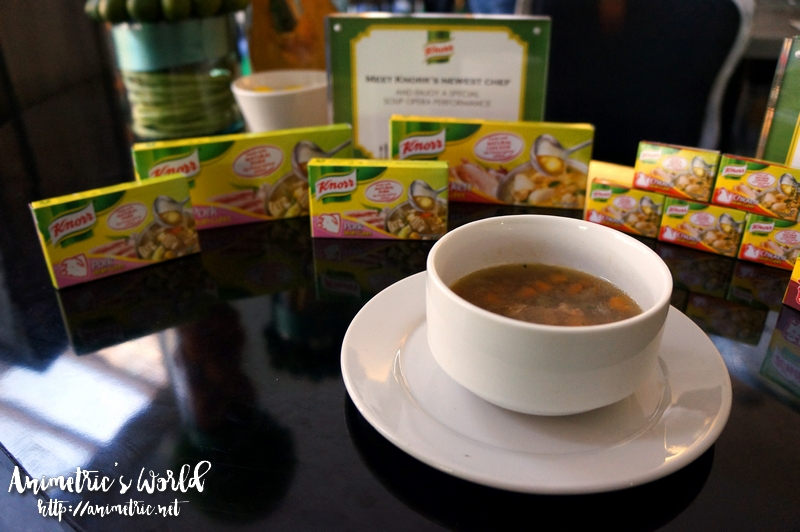 Chef Marvin's Minestrone Soup was on display at the reception area too.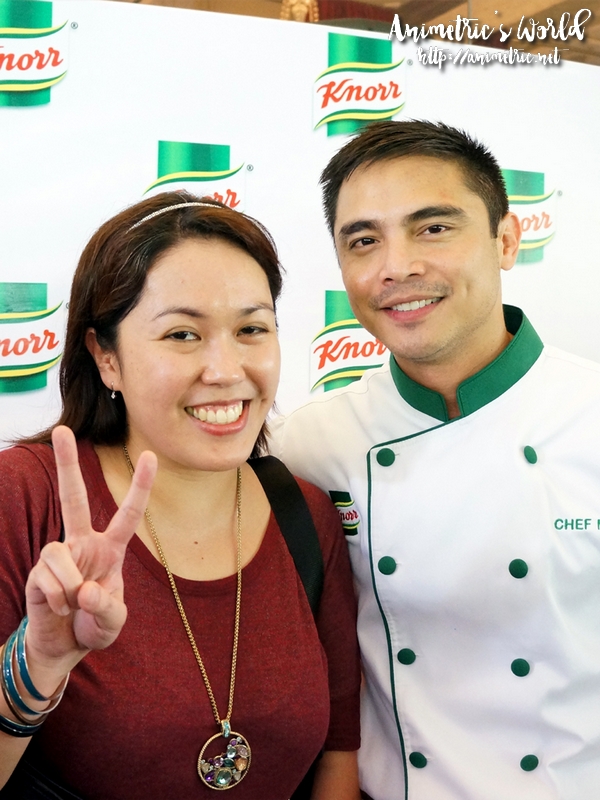 Had a quick photo opp with Chef Marvin before I left, hehe. I find it admirable that he was able to rise from his humble beginnings to become the man that he is today — a successful restauranteur and actor — and yet he remains so grounded.
Marciano's
2/F Greenbelt 3,
Ayala Center, Makati City
729-0467
Like this post? Subscribe to this blog by clicking HERE.
Let's stay connected: