Okay, so I got a few boxes of Celeteque Pore Tightening Serum (P895) for review. I'm interested because normally products that minimize pores are marketed to younger people. This one however, is marked as Advanced Anti-Aging. That certainly caught my attention. For some reason, even if I'm in my 40s, I still have enlarged pores along my T-Zone.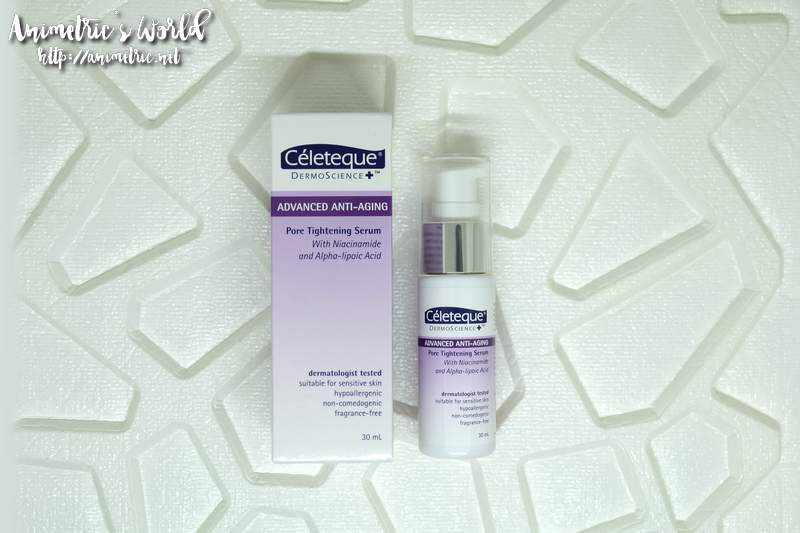 According to the product blurb, this helps improve smoothness and firmness as well as reduce the appearance of pores, fine lines, and wrinkles. It supposedly makes skin look smoother and more refined.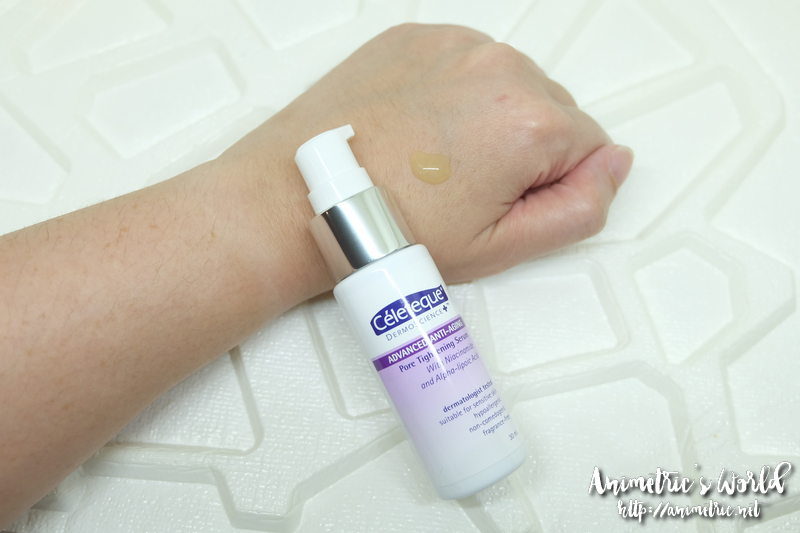 Celeteque Pore Tightening Serum is golden in color and has a gel-like consistency. As per the usage instructions, you're supposed to apply it onto the entire face. You can use it alone or under moisturizer.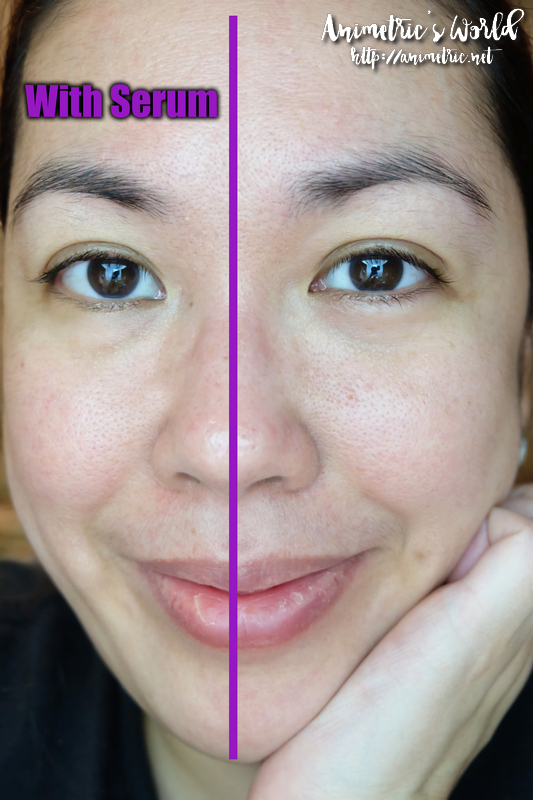 So I gave it a test run on half of my face so I can compare. I applied the product onto my cheek. My skin did indeed look smoother and pores were instantly minimized. I think I'll use this for a while to see how the long-term effects are. So far though, I'm impressed.
What I like about Celeteque Pore Tightening Serum:
It feels surprisingly refreshing. I was half-expecting it to sting like most pore-minimizing products I've tried do, but it didn't. It just felt nice and cool.
The consistency is perfect for our humid climate. It's non-greasy and it absorbs quickly, plus it doesn't dry the skin the way pore-minimizing products usually do.
It's fragrance-free.
Reasonably priced at below P1k. Most serums I've bought and used cost over P1k.
You can see/feel the effect instantly after one use, although so far I can see that it gets better with regular application.
It did not irritate my skin or cause breakouts.
Downside? None so far. The way this product works, I think people of all ages can use it even if it does say Advanced Anti-Aging. I'm pretty excited to see the long-term effects.
Celeteque Pore Tightening Serum retails for ₱895. You can shop for Celeteque products at the UL Skin Sciences Store on Lazada.
Like this post? Subscribe to this blog by clicking HERE.
Let's stay connected: