Going to the salon is always purposeful for me. Being the practical person that I am, I only go if I'm having something done. May hair is really dry so originally I was just going to go for a Spa Essence Hydrating Treatment when I was invited to try out Cedar Salon along Wilson Street.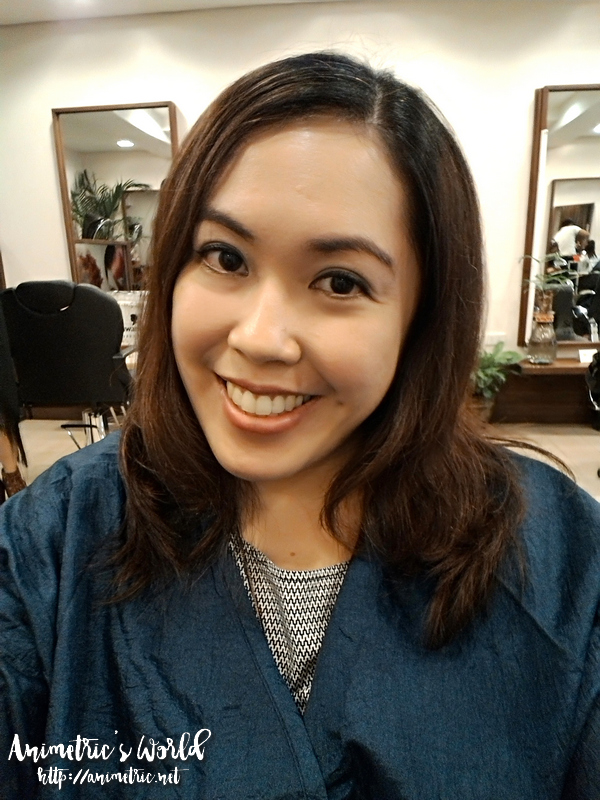 Dried and fried… the story of my hair's life.
I realized I already had unsightly black roots… so I opted for a a Regrowth / Retouch service (P1,300+ and up) and a Spa Essence Post Color Therapy Treatment (P1,000+ and up) afterwards.
It was going to be tricky since I had my hair colored at a different salon prior, and they used a different brand of hair color. Cedar Salon uses Schwarzkopf. The stylists told me they were going to match my shade.
After my color and treatment, my hair was blowdried.
What do you think?
Yay no more unsightly roots! They really were able to match the shade of my hair color! 😀
Cedar Salon offers reasonably priced services — hair cuts start at P300, hair treatments start at P400+, and hair color starts at P1,500+. They have bridal packages too — home service for 3 people is pegged at P10k. I like the bright, clean, and relaxing interiors but parking can be a problem because there are only 2-3 slots out front depending on how the cars are parked (I Ubered, lol!).
Cedar Salon
200A Wilson St., (near cor. P. Guevarra)
San Juan City
726-7960
Like this post? Subscribe to this blog by clicking HERE.
Let's stay connected: