LashEM, a US brand of luxury lash and brow products, has finally arrived in the Philippines! LashEM Philippines' arsenal doesn't just consist of makeup products too — a lot of them are products formulated to give your entire eye area a boost from within.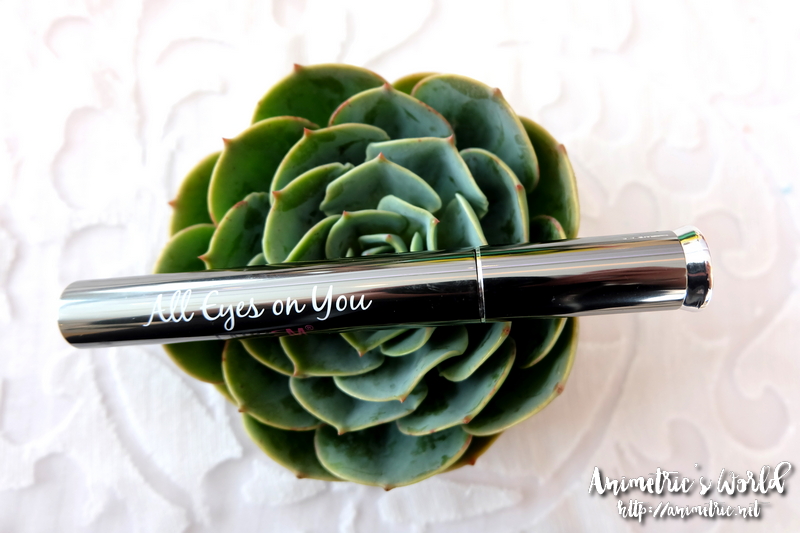 I got a chance to get acquainted with LashEM a few weeks ago during their grand launch event. Their star product is the LashEM All Eyes On You Eyelash and Brow Enhancing Serum (P3,599.75).
LashEM All Eyes On You is formulated with amino acids that nourish and condition hair. It can make your brows and lashes longer and thicker with regular use. I'm actually pretty excited to try it out!
LashEM's makeup products include the LashEM Colour Strokes Brow Tint & Lift (P1,029.75), otherwise known as brow mascara. I personally prefer using brow mascara to eyebrow pens and pencils because I can easily match my brows to my current hair color with brow mascara. Like All Eyes On You, this too is formulated with serum which conditions and nourishes hair. It's available in 3 shades: Blonde, Brunette, and Raven.
LashEM Colour Strokes Liquid Eyeliner (P1,029.75) can double as eyeliner and liquid eye shadow. It's infused with lash-enhancing serum, so the benefits are more than cosmetic.
Lashem Colour Strokes Liquid Eyeliner is available in 3 colors: Blackest Black, Black Pearl, and Espresso. Check out how pigmented it is!
LashEM Double Trouble Volumizing and Lengthening Mascara (P1,029.75) has two wands which can give your lashes both thickness and length. It's made with tropical plant-derived waxes for a glossy shine that's safe and healthy. It's anti-smudge and water-resistant too.
If you want eyelash extensions level length, LashEM Extensions in a Bottle Fiber Lash Extension Mascara (P1,539.75) is for you. Like the Double Trouble Mascara, it has two ends but one end is a base coat which you apply prior to the mascara to extend and thicken your strands to their longest and thickest state. The other end is a serum-infused mascara you can use to define and darken your lashes for more drama.
Last but not the least are the LashEM 3-in-1 Eye Bright (P2,059.75) and LashEM Picture Perfect Instant Wrinkle Reducer (P2,059.75). I chose to take home these two because well, at the rate I use eye cream, I figured I was going to need them soon hahaha! I'm 41 and I don't have crow's feet around my eye areas. The secret? Exaggerated amounts of eye cream/serum. Really.
Since both of these products address the area around your eyes, what's the difference? LashEM Picture Perfect is a wrinkle-reducing eye cream which hydrates, smoothens, and fills in lines not just around the eyes but everywhere else on your face (like your forehead). It helps fight the first signs of aging which makes it recommended for ladies in their 20's and 30's who'd like to get started on anti-aging. LashEM 3-in-1 Eye Bright lifts, firms, and brightens the eye area and helps diminish dark circles, puffiness, redness, and fine lines. This product helps fight key signs of aging, hence the lifting powers — it also improves skin firmness and elasticity. That said this is probably better for those in their late 30's and older (like me!). Anyway I got them both for good measure and I'll be sure to post a review once I've thoroughly tested them.
LashEM products are available exclusively at the G/F The SM Beauty Store at SM Makati. For more information, check out @lashemph on Instagram.
Like this post? Subscribe to this blog by clicking HERE.
Let's stay connected: