This is a review of Avon Skin So Soft Glutathione SPF15 Lotion from a non-lotion person. I'm really not into body lotions, I admit it. But my vanity always gets the better of me so I do actually apply lotion, sunscreen lotion that is, every morning before I leave the house.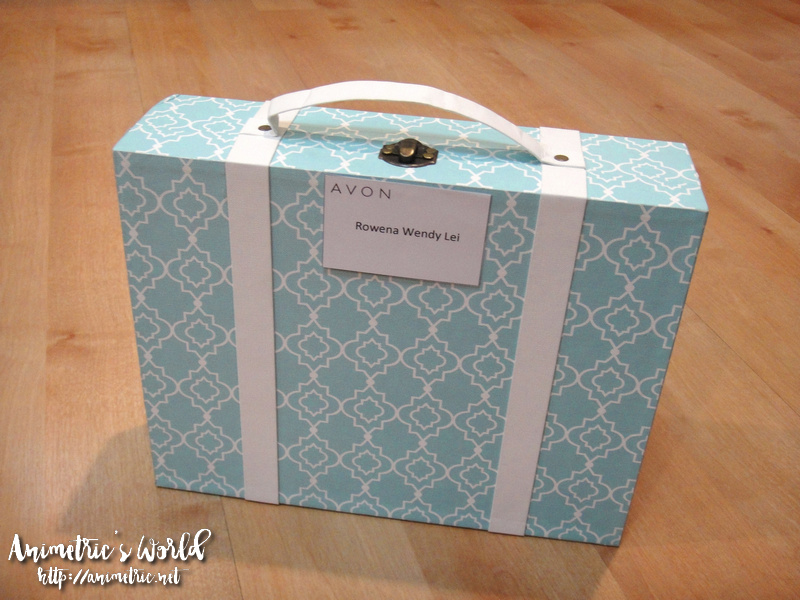 Some time ago I got this cute little light blue briefcase from Avon.
Inside were 3 bottles of Avon Skin So Soft Soft Glutathione with SPF15 Lotion. I wasn't very excited because like I said, I'm not a lotion person. Ironic because I spend so much time taking care of my face, lol.
I really really was not expecting to like this.
But I tried it anyway, and what do you know, wow. It DOES actually make my skin super soft and smooth. White I don't know, because I still have a white watch mark on my wrist which is lighter in color than the rest of my arm. But soft and smooth? Oh yes! I noticed the effect immediately. About a week into applying Avon Skin So Soft lotion onto exposed body parts every morning, I noticed my arms had gotten a lot softer and smoother.
What I like about Avon Skin So Soft Glutathione SPF 15 Lotion:
It really does live up to its name and leaves your skin super soft!
It has a scent I can actually live with (yes, I'm picky when it comes to lotion scents, if it smells matronic I don't want it).
It's super affordable — only P189 for a 200ml bottle.
It has Glutathione for whitening although I have yet to finish the bottle to see if it will whiten my skin.
It has SPF 15 so I use it as a daily sunscreen if I'm just going to the office.
It also contains Marula Oil from Africa which is used to moisturize skin.
Downside? It's not readily available in drugstores and department stores, if I want more I have to contact an Avon rep or make my way to an Avon outlet… and there isn't any near where I live and work.
For more information and a complete list of Avon outlets, log on to http://www.avon.com.ph.
Like this post? Subscribe to this blog by clicking HERE.
Let's stay connected: