I first came across Aquafina back in the 90's, during my first trip to the US. We were outlet shopping and we wanted to get something to drink. There were a lot of vending machines. The bottled water they were dispensing was Aquafina. I still remember popping in a dollar into the machine and getting an ice cold bottle. The blue label looked a bit different back then.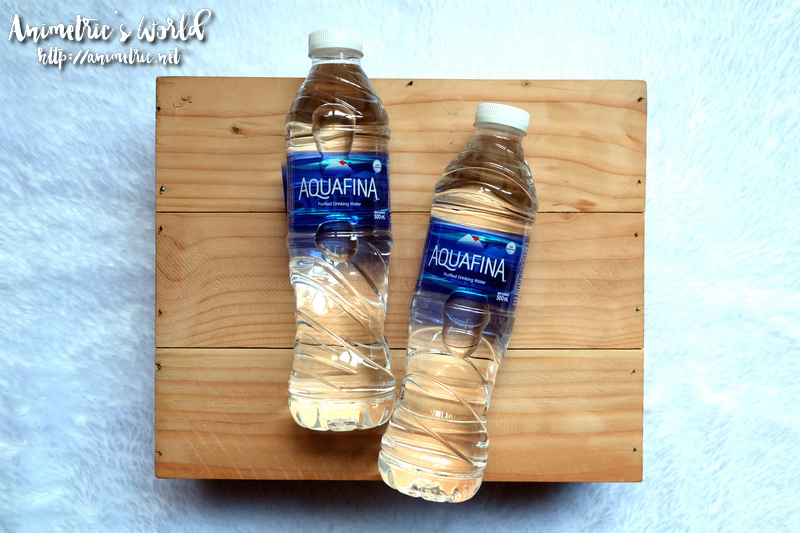 Fast forward to some 20+ years later, Aquafina has finally made it to the Philippines. So what sets it apart from other bottled water brands?
Aquafina water is purified using the best technology available. This process includes reverse osmosis, ozonation, and carbon filtration. This is to remove things like chlorides, salts, and other substances that can affect the taste of water. With this, you'll get pure water consistently every time you open a bottle. The brand prides itself in delivering the same crisp taste all across the globe.
As the world's best-selling bottled water brand, Aquafina likewise aims to bring out the best in every Filipino. "Each of us has what it takes to be the best at something. No matter how big or small they may seem to be, these successes deserve to be celebrated and be proud of. Aquafina hopes to give every individual the inspiration they need to become their best self", shares Melai Lazaro-Javier, PepsiCo Category Manager for Juices and Water.
To further this advocacy, none other than Miss Universe 2015 Pia Wurtzbach was chosen to represent the brand's philosophy. With an inspiring backstory to her now-stellar career, Pia embodies what it means to persevere, stand out, and eventually become the best.
Aquafina will soon be available in all leading supermarkets and grocery stores at Php 10.00 for 350mL, Php 15.00 for 500mL and PhP 24.00 for 1L.
Like this post? Subscribe to this blog by clicking HERE.
Let's stay connected: