I was among those invited to sample Big Better Burgers' delicious beefy offerings last June 16, 2010.
Big Better Burgers owner Eric Teotico welcomed us, eventually sharing his determination and passion in creating the perfect burger. A whole lot of experimentation and taste tests were conducted before they were able to come up with their line of Ultimate Premium Burgers, but wow, is it ever worth it! 😀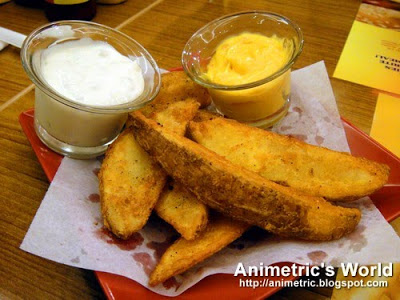 To start us off, Wedges (P55, pictured above) were served. These yummy seasoned and crispy fried potato wedges are served with ketchup by default, but you can choose to order specialty dips like Dill Onion Mayo (pictured above), Quezoloco (pictured above), and Salsa for an additional P20 each. Personally, I love the Dill Onion Mayo. It doesn't taste like bottled sandwich spread, it doesn't even taste like mayonnaise. It's just so so so good. I can't get over it.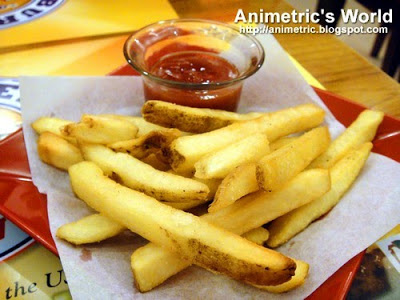 We also got to try the Skin On Fries (P50, pictured above). It's a great siding to any burger I must say.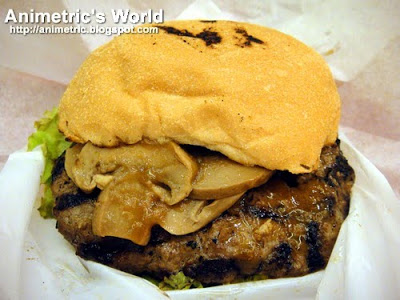 Big Better Burgers' patties are made of 1/3 lbs. of pure beef. They are thicker, juicier, and meatier than your normal burger. They are best eaten when served for that freshly cooked goodness. They are priced very reasonably too. Mushroom Loco (P147, pictured above) consists of grilled burger, lettuce, Quezoloco, and big button mushroom slices in burgundy sauce. It's big and it's filling, like all their other burgers are.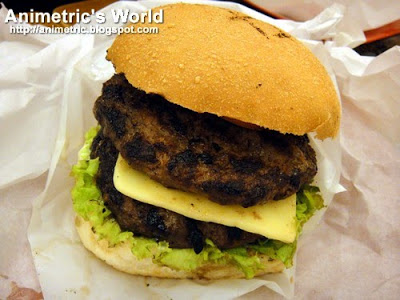 Their biggest and most pricey burger is Double Dare with Cheese (pictured above, P178). Two big patties, lettuce, cheese, and dill onion mayo make up this big burger. I had a hard time finishing a single-patty burger already because it's so filling, so this is just the thing to order when you're positively starving to death hehe… :p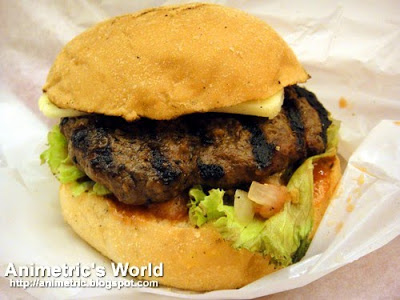 My hubby in the meantime decided to go for the Hahalapeno Burger (P147, pictured above). Jalapeno salsa, cheese, lettuce, and ketchup adorn this 1/3 lb. patty. It's quite spicy but I actually liked it. 😀
Big Better Burgers serve more than just burgers and fries though, they also have rice meals (which also feature their delectable burger patties) and pasta dishes. The SM Cubao branch is brightly lit and cheery, albeit it's quite small so it can get a bit cramped if a lot of people are dining in. They deliver within the Timog (call 332-1827) and Cubao (call 709-3021) areas though.
Big Better Burgers
G/F SM Cubao, Quezon City
709-3021
For more information, visit Big Better Burgers on Facebook.

Like this post? Subscribe to this blog by clicking HERE.
Let's stay connected: