Back in 2009, I had the pleasure and privelege of working with Chef Aileen Anastacio for Spot.ph. She would constantly rave about the excellent food and service at Sala.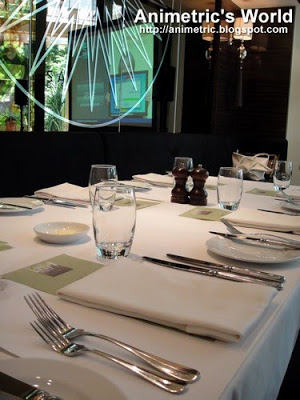 I had the chance to personally sample Chef Aileen's favorite when Intel Philippines invited me to an intimate media luncheon at Sala Bistro last June 25, 2010. The waiter immediately handed me a bag hook which I could secure onto the tabletop. I was just getting settled and I could already see why Chef Aileen finds their service impeccable.
We started off with the usual complimentary bread basket. I thought it was impressive because there were at least four kinds of bread, all of which were served warm and toasty.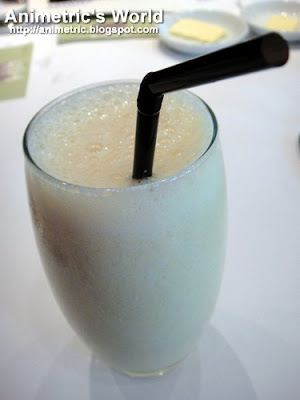 I ordered a Yoghurt Honey Passionfruit Smoothie (P150, pictured above) for my drink. It's sooo good. You can taste the yoghurt, honey, and passionfruit distinctly.
We had a lovely salad of home cured salmon, crisp potato cakes, and horseradish sour cream for our appetizer. Since each of us was having their 3-course set meal, the serving was good for just one person.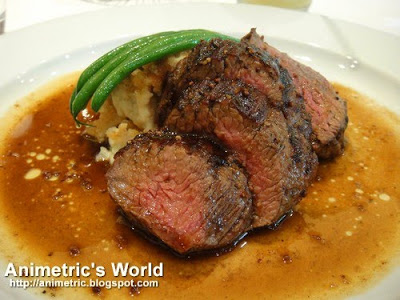 For the main course, I chose to have Angus Beef Bistro Fillet with Cauliflower Gratin and Grain Mustard Jus. The beef was juicy, tender, and done perfectly. I also loved the creamy and cheesy cauliflower gratin, which says a lot because I normally do not eat cauliflower.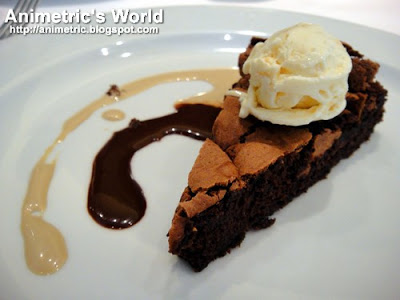 Flourless Chocolate Cake with Honeycomb Ice Cream was what we had for dessert. It was served with some coffee and chocolate creme on the side. I was pretty stuffed from the beef so I could only manage to finish the ice cream and half of the cake slice. It was divine though.
After the three course set meal, you can opt to have either coffee or tea. This particular set costs P1,480+ (+10% service charge) per person for a minimum of ten (10) guests. Sala Bistro will need at least three (3) days before the function date to get everything ready. 🙂
This place is perfect for those special occasions you'd like to splurge on. Want to try but don't want to bust your budget? Go for Sala Bistro's express lunch priced at P690+. Available from Monday to Friday 11:30am to 2:30pm, it's a 3 course set meal that changes on a daily basis.
Sala Bistro
G/F Garden Side
Greenbelt 3, Ayala Center, Makati City
729-4888 / 729-7500
Like this post? Subscribe to this blog by clicking
HERE
.